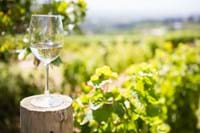 FAQ
I HAVE A VOUCHER HOW DO I USE IT?
Please check first which voucher you have, if it is from a third party such as RED BALLOON, please follow their instructions - it will ask you to redeem the voucher online and follow the prompts. If your voucher is personalised with a Gisborne Peak Winery header, there will be a reference code on the bottom, please quote the number when booking.
CAN I BRING MY DOG/S?
Yes, we are doggo friendly. Please bear in mind that it will be outdoors, so dress warm. Also dogs must be on leads and accompanied by their owners at all times.
DO YOU HAVE A DRESS CODE?
Dress code is smart casual. As the climate is typically cooler and wetter than Melbourne in the colder months we do ask guests to bring appropriate warm and wet weather clothes and footwear.
DO I NEED A BOOKING?
We do require bookings so we can plan our staffing. Also on weekends we can get very busy and we cannot guarantee you will get a table without a booking.
CAN I CANCEL MY RESERVATION?
Yes, please give us as much notice as possible in order to give the table away to another.
WHAT IF I AM LATE?
Please phone us if you will be more than 15 mins late, we can only hold your table for half an hour on weekends.
CAN I CHANGE MY BOOKING?
Yes, please call up to make another suitable date. If you have a pre-paid voucher, please specify this on the phone.
CAN I BRING MY CHILDREN?
As the cellar door and deck is situated next to a large unfenced dam and there are two other dams on the property, children are asked to be seated at all times or must be accompanied by an adult while they move about. We appreciate the co-operation of parents and ask them to be aware of the ambiance and comfort of other visitors to our winery.
DO YOU CATER FOR LARGER GROUPS?
Yes, up to 50 people. They must go on a group package. Please see our section on group bookings for more information. group package
DO YOU DO WINE TASTINGS?
Yes, we do a seated wine tasting, the wines are brought to you as a 'tasting flight' you will receive four 40ml pours, you can choose the wines.
CAN I SMOKE/VAPE ON THE PREMISES?
Gisborne Peak Winery prefers patron's not to smoke, however if you do wish to smoke, it must be away from other patron's and not near our cellar door area. This is to ensure the comfort and safety of our patrons and to preserve the landscape.
DO YOU HAVE FREE WIFI?
At this time, due to regional internet bandwidth limitations, we can not offer free wi-fi to patrons.
CAN I WALK THROUGH THE VINES AND AROUND THE PROPERTY?
Yes you can, however please do not touch the grapes or vines. We also have four cottages on the property that generally have guests staying, so please be mindful not to go up to the cottages.
IS YOUR PREMISES ACCESSIBLE TO PEOPLE WITH DISABILITIES?
Yes, we do have a ramp area to the restaurant, cellar door and outside. We also have a fully accessible toilet with handrails. Please specify in your booking if you need extra space.
DO YOU HAVE A WINE CLUB?
We have two membership options and a Birthday Club.
VEGAN FRIENDLY WINES?
Yes, all our estate grown wines are vegan friendly.