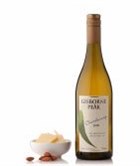 Wooded Chardonnay 'Re-Release' 2014
We have done the cellaring of this wine for you! This wine has been set aside for a late release. Holding it back for a few years has allowed this wine to develop into a luscious, rich and complex Chardonnay . The nose shows elements of peaches and vanilla with soft overtones of French oak. The palate is round & fresh with a gentle balance of acid giving length of flavour.
Bottle: $37.5| Glass: $12.5
---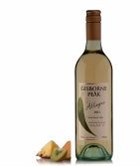 Allegro 2016 (Peak Range - Strathbogie Ranges)
Imagine tropical fruits – melons, mangoes, then combine it with the nice acidity of pink lady apple crispness, and you have a delightful and versatile wine. Perfect with a cheese and greens platter, fresh fruit and even a sweet curry!
Bottle: $28 | Glass $9
---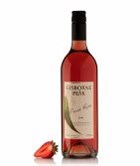 Pinot Rose 2017
The 2017 Pinot Rose is an absolute delight. The colour is deep pink. Perfect as an aperitif, celebration wine or a romantic pre-dinner drink. The nose is sweet pear and strawberry. The palate is delicate and smooth with hints of ripe pear. It is a surprisingly dry wine with a lingering finish. Put this wine with cheese, salmon and fish, or have with a bowl of ripe strawberries or cherries. Perfect with a pear and prosciutto salad. Bottle: $35 | Glass: $10.5
---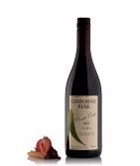 Pinot Noir 2015 'Indian Summer'
This Pinot is an outstanding example of cool-climate grape growing. Gisborne Peak specialises in Pinot Noir and this vintage is the result of a great summer with a surprise final week of really warm weather. It has superb balance and depth and displays pepper and plums on the palate. Enjoy now or put it away for up to 5 years. Bottle: $39.50 Glass: $13
---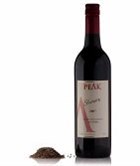 Shiraz 2015
Barossa Region, South Australia
This wine has a vibrant deep ruby colour. The nose has black cherry, blackberry and spicy plum aromas. The full bodied palate is tight and well balanced. The fresh plum and date fruit flavours are interlaced with fine, yet firm, tannins. Perfect with all of your red meat dishes. Bottle: $32 | Glass: $10
---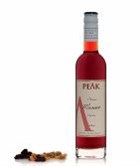 Muscat
Rutherglen Region (500ml)
This muscat is produced by Pfeiffers of Rutherglen, is specially blended for Gisborne Peak Winery and is about 10 years old. We are proud to sell and serve this wine under the Peak Label.
The flavours are unmistakably 'Christmas Pudding in a Bottle'!. Soaked raisins and aromatic florals are rich on the palate and the nose. Enjoy with an espresso coffee and dark chocolate, have it over crushed ice, or just trickle over vanilla ice cream – simply delicious! Also served on the rocks. 500ml Bottle: $35 | Glass $9.5