About Us
It started out with just a few vines to see how they would go. It has developed as a love and passion and a wonderful lifestyle.
Bob had a vision that grapes would ripen on the Eastern slopes of Mt. Gisborne. Turns out he was right. But it takes a lot of care, a lot of patience and a lot of hard work. He loves it! On the other hand, Barbara loves talking. She loves to see people enjoying themselves. Put the two together and voila, you have Gisborne Peak Winery & Eco-Cottages.
Both Bob and Barbara are active in the wine tourism industry and are firm believers in inviting people to share their love of wine and wine education. Bob is a Melbourne-boy, raised in Essendon and a former teacher. Now a financial adviser and viticulturist. Barbara hails from Wisconsin in the States and has been on the property with Bob since 1986. She started Victoria Winery Tours back in 1991, true pioneers in the wine tourism industry.
They have surrounded themselves with hardworking and fun staff. The Gisborne Peak Team is young, old(er), male and female. Some are new others have been working at the winery for quite a few years. It's a good place to work, and it shows.
Most weekends you will find one or both of them at the cellar door talking with guests or in the vineyard (not Barb). Bob will be in his paddock clothes having just got off the tractor. Barbara doesn't own any paddock clothes. What you see at cellar door, what you see with Bob and Barbara, is what you get. No attitude here. They simply don't know how. Authentic, genuine and honest. Come and meet us!
Bob recently did an interview for a wine publication. He answers truthfully and with some witty insight. If you would like to read the transcript of the interview, click here.
Policies: Privacy, Shipping, Delivery, Returns, Prices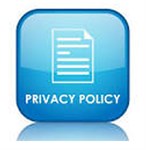 By subscribing, you agree to let us use the data you provided to send you information that we think will be of interest or useful to you. You can unsubscribe at any time and we'll make sure there's a valid unsubscribe link in everything we send by mass mail.
Gisborne Peak Winery's Simple Mailing List & Privacy Policies:
We hate spam. Unless you authorise it or we're compelled by law, we won't share your mail address with anyone else, ever.
We value your information. We'll keep it as secure as we can.
We will send mail at reasonable intervals, which is at most a few times a month and definitely not once a day.
We'll do our best to meet all applicable privacy, spam, and other relevant rules and regulations. If you think we've failed to do that, please contact us so we can investigate and correct as required.
Delivery
Delivery for wine and any other merchandise is via Australia Post. Standard delivery fess apply. Please allow 10 days from the time of ordering for any wine or merchandise to arrive. We ship only to Australian States and Territories. We do not ship internationally.
Returns
Occasionally wine is damaged in shipment. If this occurs please let us know and we will arrange replacement of any broken items. Unopened wine or gift certificates cannot be returned.
Any Problems
If you are dissatisfied in any way with your order or have a query relating to home delivery, please call us on (03) 5428 2228 during business hours, Monday - Friday, or Email us.
Prices
The prices quoted are those prices at the time of production.
Availability
All orders for products are subject to availability. In the event of supply difficulties we will notify you and you have the right to cancel the order to substitute items of equal quality and value.